Tampa real estate continues to experience demand exceeding supply with low inventory and many buyers. As we enter the busiest season of the year for real estate, inventory is at the lowest it's been in years (green in Table 1). Median sales prices continue to rise (orange in Table 1), largely due to such low inventory coupled with high demand.
Table 1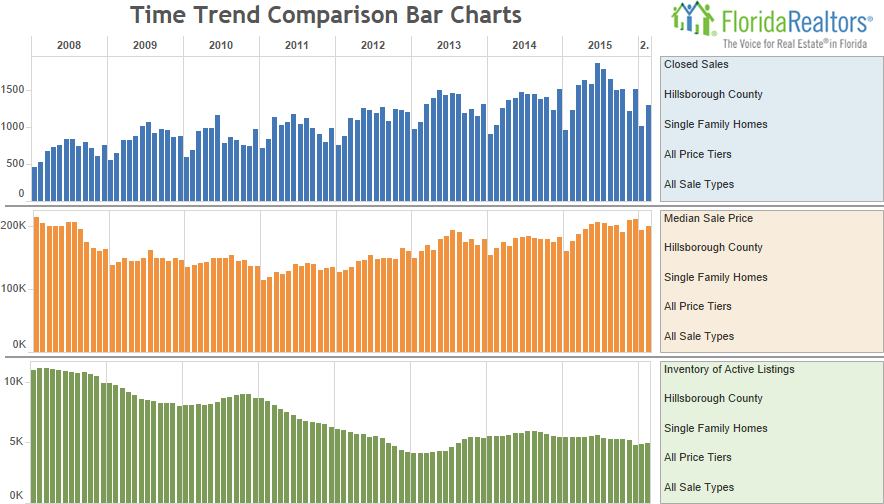 And yet, closed sales continue to rise dramatically (blue in Table 1) and median days to sell dropped to 34 in March compared to 46 the month before, demonstrating a faster-moving market than the height of the market last July (Table 2).
Table 2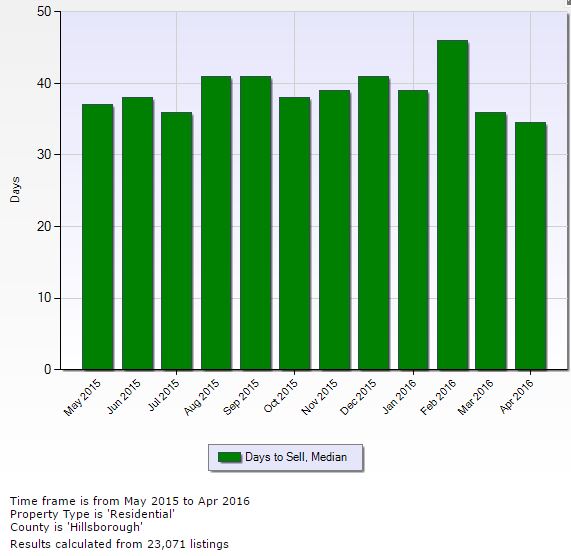 What does all of this mean for buyers and sellers?
Advantages for Buyers
This is a challenging market for buyers, and yet they have so much to gain! With interest rates at historic lows, buyers will enjoy much more house for their money and enjoy those savings for the life of their loans. Strong buyers can get interest rates on a 30 year mortgage as low as 3.69% . That's a far cry from the 80's when mortgage interest rates soared over 17%.
Even using comparably low 6% rates of 2008, the difference in monthly payments is remarkable. The savings on a $250,000 home financed at 3.69% compared to 6% is $279.66/month, $3355.92/year and $106,677.06 over the life of the loan; all for the same house! These historically low rates allow buyers to get much more home for their money.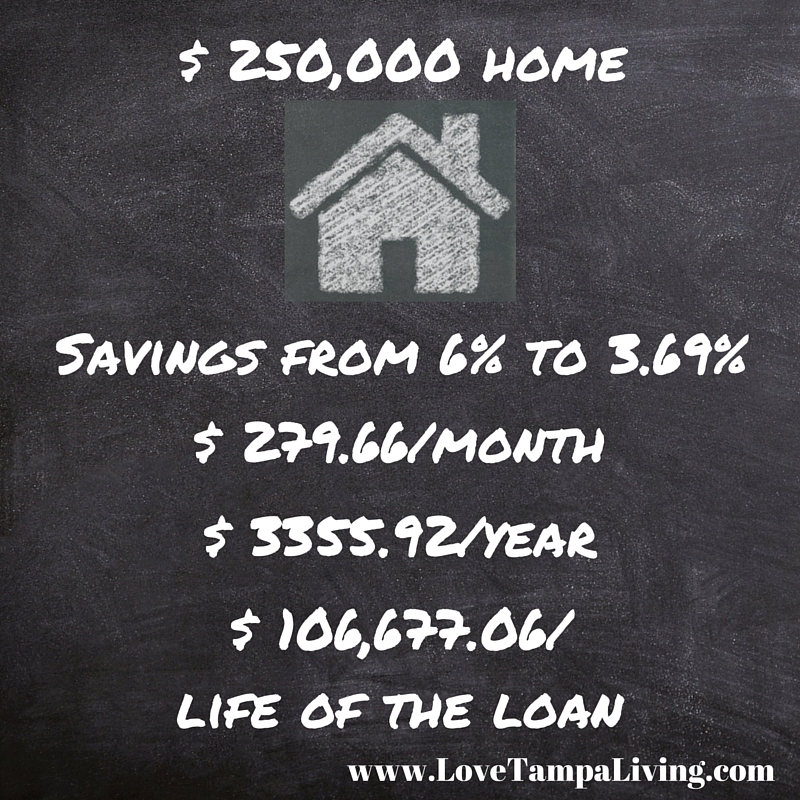 First Time Home Buyers may also qualify for free money for down payments enabling them to purchase a home with as little as $500 out-of-pocket and own for less than the cost of renting.
Of course, the disadvantage to buyers is that there are fewer homes from which to choose and many more buyers with which to compete.
Buyers Must be Both Prepared and Patient
Low inventory of homes for sale means that many buyers may have to search longer to find the home they want. It requires patience, which is difficult when buyers decide they're ready for a move. While the search may take longer, the offer and negotiation stage is most likely to move quickly.
With demand so high and supply so low, buyers must have their financing in order and be prepared to submit an offer quickly when they find the house they want. Having financing in place helps them to carefully evaluate their budget for each price point, as well as have the required pre-approval letter in order to submit an offer. It is very disheartening to find the perfect house only to lose it because you aren't prepared.
Sellers Have a Great Advantage
With much fewer homes on the market with which to compete, sellers have an obvious advantage. The demand for homes continues to increase, especially as we head into the hottest buying season of the year.
The low interest rates are also helpful to sellers because of the increased buyers on the market, as well as for the seller's next home purchase. Whether sellers are sizing-up to an upgraded home or sizing down for an empty nest, this market is strong and healthy, allowing homeowners to bring their real estate and lifestyle goals to fruition.
Sellers Must Put Their Best Foot Forward
Just because there are fewer listings with which to compete, it does not mean that sellers should skimp on preparing their homes for sale. Homes should be well prepared for sale in order to attract the most buyers and help bring the best price. The most important items of preparation are: depersonalize, de-clutter, brighten, clean and spruce up that curb appeal. Download a free copy of NAR's house sale preparation pdf for valuable details on preparing a home for sale.
In addition, sellers must be realistic in setting listing prices. Lenders are under much stricter regulations than they were before the bubble, so home values are increasing, but at a healthy, more modest rate.
The risks of pricing too high include the home remaining on the market too long making it less appealing to buyers, or in the case of an inflated offer, the home not appraising for the sale price, which could cancel the contract. Of course, that starts the process from the beginning again, increasing the days on market and further minimizing the home's desirability.
Pricing strategically brings the highest pool of buyers granting sellers a much stronger negotiating position.
Great Opportunities for All
Although this is a "seller's market," buyers still have a lot to gain with modest value increases and historically low interest rates that allow them to purchase much more home for their money.
Sellers have the obvious advantages of fewer homes competing and more buyers on the market. Those planning to sell and buy will enjoy the advantages of fewer days to sell, a larger pool of buyer and historically low interest rates for their new purchase.
To learn more about the market, even if you're not in the market to buy or sell, contact me today to get set up with your personal MLS portal and get up-to-date information on your market of interest.